Our knowledgeable staff are passionate about providing families guidance and support during the funeral planning process and well after the funeral. Together, we can honor your loved one's life while beginning your grief journey.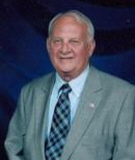 G.L. Chandler Jr.
Owner/Director
G.L. is from the small town of Slaughters, Kentucky and as a young teen became interested in the funeral service by working at Thompkins Funeral Home in Sebree, Kentucky.

He began his higher education at Murray State University and after attending the University he then moved to Indianapolis in 1963 to attend Indiana College of Mortuary Science. He moved to Monon, Indiana where he worked at Stewart Funeral Home and became coroner for White County from 1966 to 1974. He worked at Whitaker Funeral Home in Greencastle and Gosport until opening his first funeral home in Ellettsville in 1976. G.L. purchased Whitaker Funeral Home in Gosport in 1982.

He belongs to many organizations including being a Kentucky Colonel, past President of the Ellettsville Lions Club, member of the Stinesville Lions Club, member of the Masonic Lodge in Ellettsville and Gosport, a member of the Stonebelt Shrine Club, Murat Temple Scottish Rite of Indianapolis, the Gosport Sons of the Legion, and served as the Past President of the Ellettsville Town Board.

G.L. is well known around the area for his charitable contributions and wide support of community events. His over 60 years of compassion, experience, and commitment to the families we serve and the funeral service is un-equaled in the area.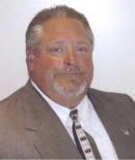 David R. Jarrett
Funeral Director
Dave was born in Kokomo, Indiana and after high school joined the United States Marine Corps where he served for three years.

After his service with the military he attended Mid-America College of Funeral Service in Jeffersonville, Indiana and then he moved to Bloomington with his family to work at Day Mortuary. Dave joined Chandler's in November of 1998. He is not only a funeral director but also is a licensed Life Insurance Agent meeting with our families for their Pre-Arranging needs.

Dave has been an active member in the Harley Owners Group (HOG) and the Bloomington American Legion. Dave enjoys riding his Harley Davidson Limited Ultra Classic Low Motorcycle. Fishing, playing poker, antiquing and auctions are his favorite activities. He participates in the Miracle Ride for Riley's Children's Hospital and supports many other community activities and events.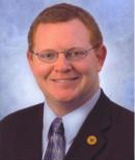 Ron L. Wayt
Funeral Director
Ron is originally from Nashville, Indiana and relocated to Kissimmee, Florida when he was a child. He grew up in Central Florida and attended college classes at Phillips Jr. College of Business before becoming a Cast Member at the Walt Disney World Resort in Lake Buena Vista, Florida.

At Walt Disney World, Ron was responsible for maintaining the costumes used in shows, parades, and the parks. He worked at Central Reservations booking the Walt Disney World Resorts, Disney Cruise Line where he booked cruises and was receptionist for the headquarters, Christmas and Merchandise Display, and before leaving the company in 2001, he returned to costuming.

He moved to Indiana in 2003 to attend Mid-America College of Funeral Service and graduated in March 2005 as President of the class. Ron joined Chandler's in March of 2005 as an intern and became fully licensed in January of 2007. He is responsible for secretarial duties, maintaining our website and facebook page, and serving families as a funeral director.

Ron's community activities include serving as the Past President of the Monroe County Fall Festival, serving on the Ellettsville Planning Commission and volunteering with many other organizations.